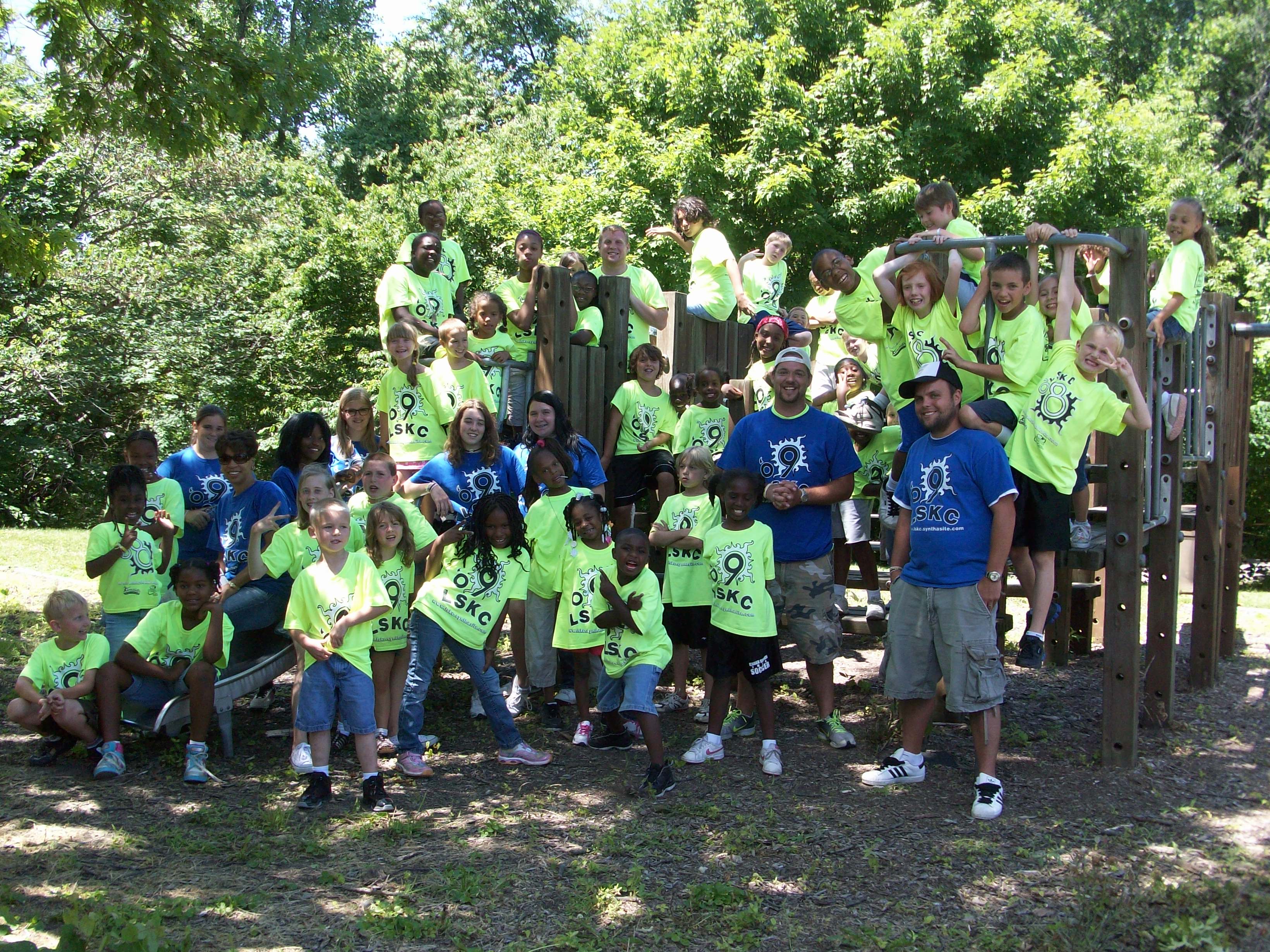 Throughout the summer we go on 3 field trips a week, usually on Monday and Friday. Tuesdays (or sometimes Wednesdays), Thursdays and Fridays we go to different places such as the bowling, museums, skating and more. Fridays are swim days, and we go to one of two aquatic centers in the city.
Wednesdays are our movie days, and we stay at camp and watch a movie on the big screen and the kids may bring money to buy refreshments and snacks.
The days that we stay at camp we have our 12 clubs (& many more "Wild Card Clubs) for the campers to sign up for, and "SWAN rotations", which is an acronym for Science & Song, Writing & Work out, Art & Arithmetic, and Nature & Nurture. Other than that we play games, sports, have theme days, and overall just have a great summer.
Items Brought From Home:
These items should be brought to camp either the first day or everyday, depending on what it is (Please make sure their name is on it.):
Backpack
Water Bottle
Lunch
Sunblock
Notebook for Journal
Please ask your child to leave all toys & games at home as they may be lost or stolen. They may even be disruptive to the program (especially electronic games). MONEY should only be brought on Movie Days, some field trips & for Civic Duties. No more than $10 should ever be brought to camp.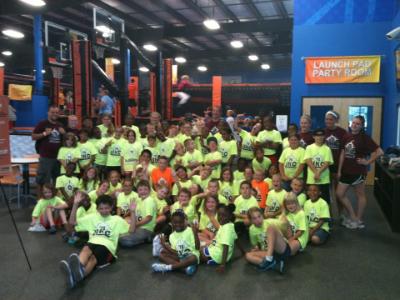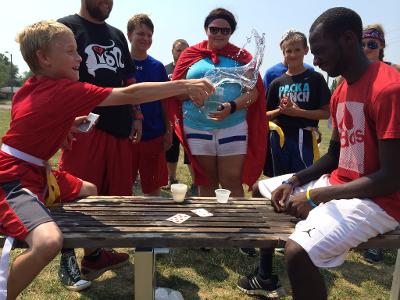 The camp at Skyzone in 2012